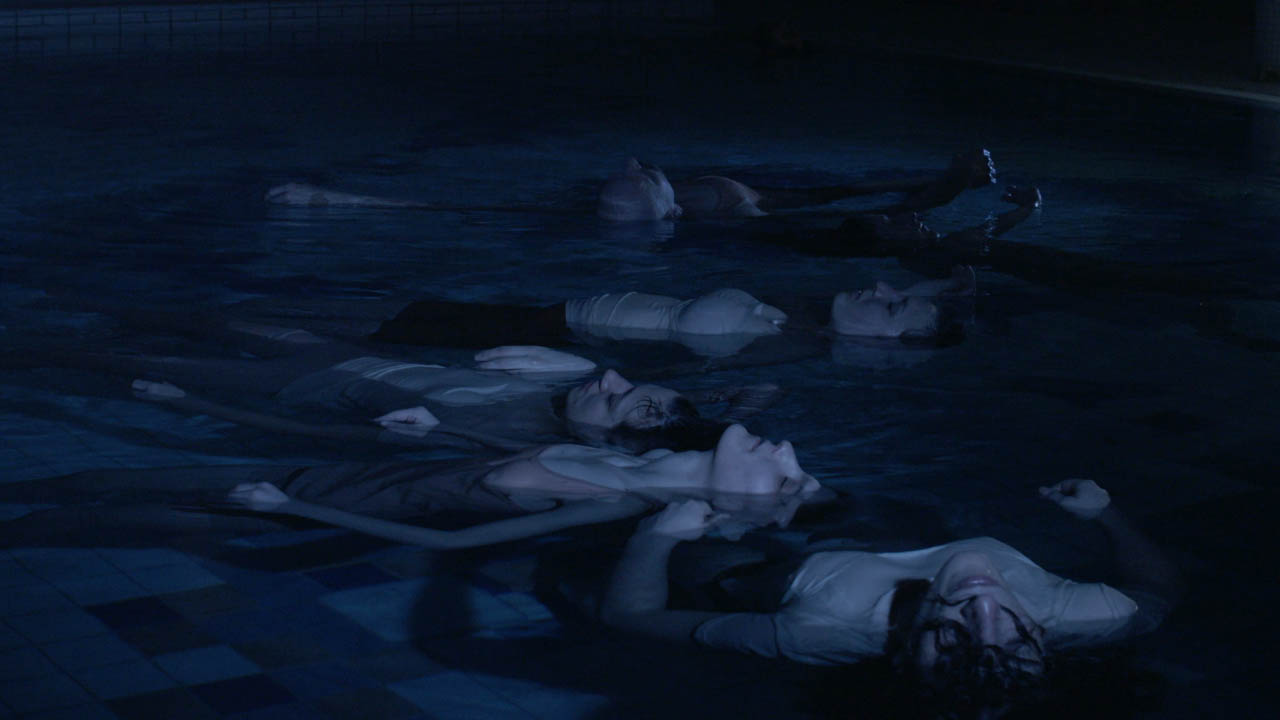 Jellyfish – Luststreifen Festival Basel
Jellyfish is a cinematic novel, meditative approach to talk about notion of gender by translating cognitive knowledge and literary elements into filmic narrative.The film depicts two types of characters: inhabitants of the fictional planet of gender utopian society that are gender fluid, and real characters who find themselves outside of cisnormativity.
Documental character of the film is based on interviews as a main element. Interviewees are those outside of gender binary and cisnormativity. The film is an endeavor to speculate on the imagenings of utopian post – gender society where inhabitants would have opportunity to choose their sex and play with their gender. It offers another way of seing gender with its possibility to float between different forms without limitations and restrictions.
(Maryna Makarenko)
Jellyfish
Germany 2017, 23 min
Cast: Anna Martha Thomas, Carmel Barnea Brezner Jonas, Claudia Albrecht, Mathilde, Marc Lagies, Maryna Makarenko, Paula Hierzi, Pedro Risse, Renen Itzhaki
director and production: Maryna Makarenko
choreography: Renen Itzhaki
camera: Elisa Gómez Alvarez
camera assistance: Ella Lisbet Funk
sound design: Lukas Grundmann
editing: Maryna Makarenko
color grading: Maryna Makarenko
visual effects and technical support: Ioannis Kaltirimtzis
subtitles translation: Nicola Strehle
proof reading: Ishtar Malki
My short film Me, Myself and I was premiered in Paris at Rencontres Internationales. Thank you for this great honor being part of the festival 2016.

I am happy to announce my upcoming experimental dance essay "MEIOSIS". Recently I finished the editing and VFX (Timo Kreitz), we are now working on the colour-grading (Paul Nungeßer).

I've given an interview for Exberliner Magazine, presenting our silent film production, accompagnied by the Ring without Words (UdK Orchestra) and conducted by Steven Sloane.