Fiction / Documentary / 17 min /
Full HD / Stereo / 2019
The worst wheel of a lorry makes the greatest noise.
Dakar – Pikine. This morning, Diégui is late for school. She hops in Yadou's clandestine taxi.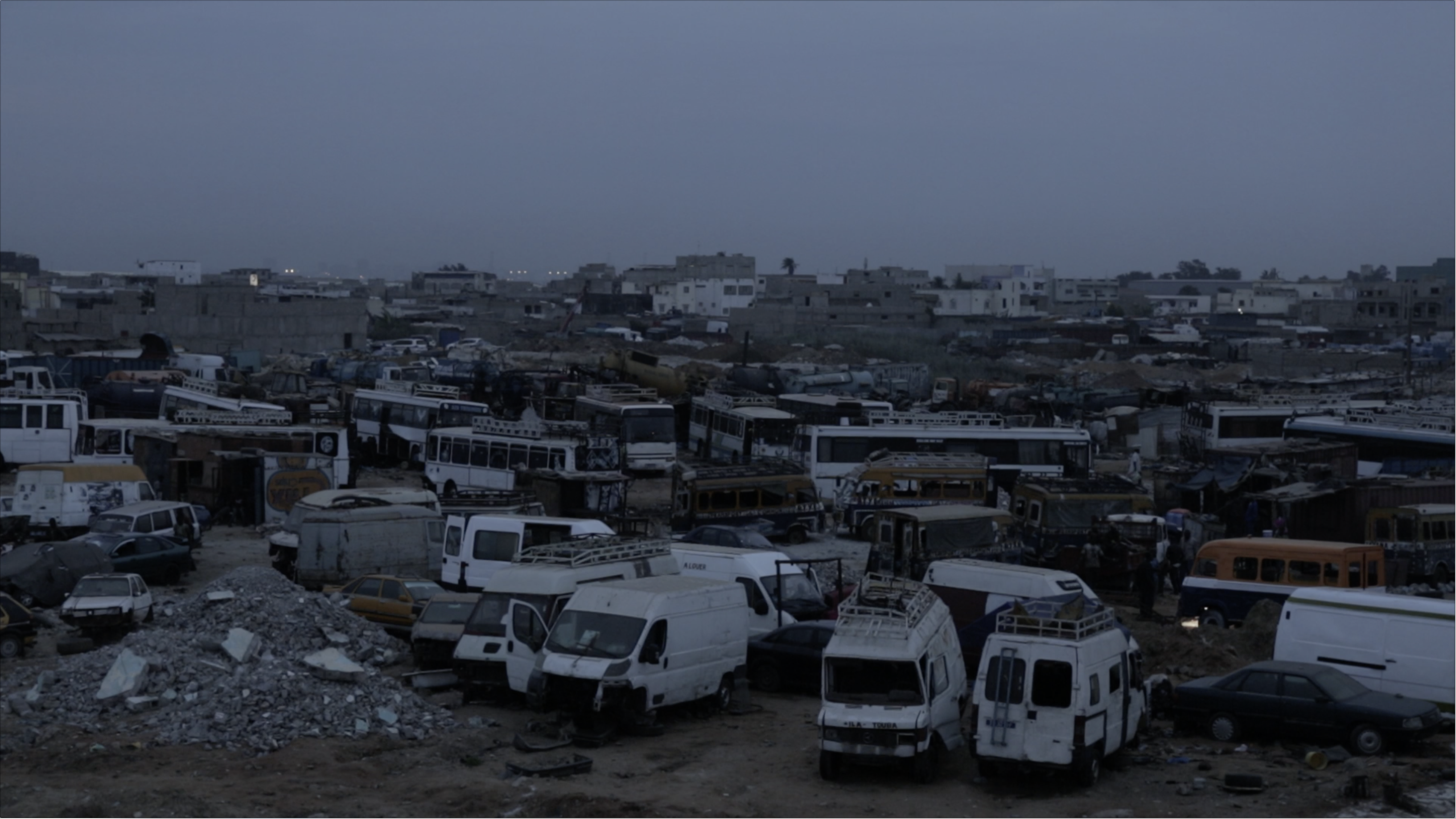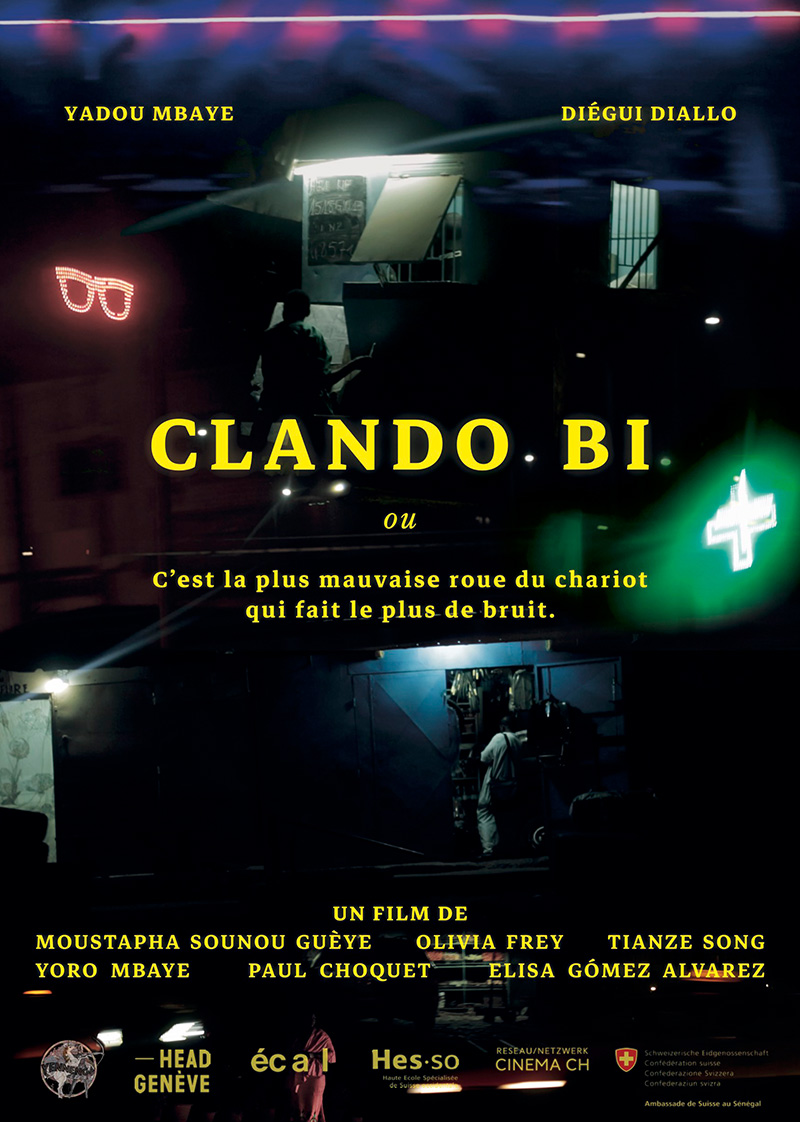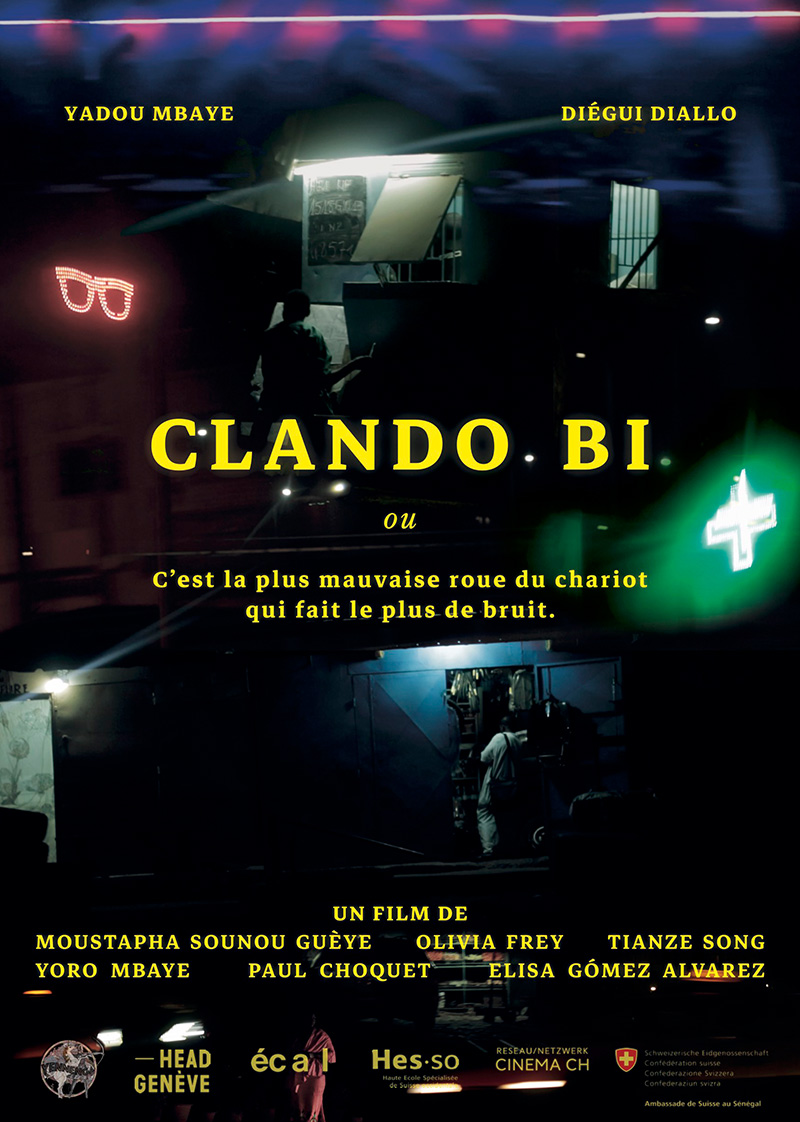 Collective Film
Paul Choquet
Moustapha Guèye
Olivia Frey
Elisa Gomez Alvarez
Yoro Mbaye
Schoolgirl – Diégui Diallo
Taxi Driver – Yadou Mbaye
Dancers:
Sabine Mendy
Pape Jacques Camara
Ndeye Marie Diom
Khadija Cissé
The film was produced withing the frame of Grand Voyage, supervised by Alain Gomis, Lionel Baier and Olivier Zuchuat, as a collaboriational project between Senegal and Switzerland. Clando Bi is now being shown at Festivals, it was screened as Carte Blanche at FESPACO 2019.
Dakar, district of Pikine. Yadou is a clandestine cab driver. Diégui is a schoolgirl. Today, she is late for class. She negociates a fee for a ride and hops on Yadou's taxi. It might have been the wrong choice : The wild cab is slow as molasses. Rolling through the city, Yadou and Diegui bond while facing the urban transformation of Pikine. This encounter will stay on Yadou's mind for the rest of the day.