Photography series / 30x40cm / digital / 2016
DYSTOPIA is a process-oriented work series which discusses urban space and its meaning for human affairs. DYSTOPIA II is a photo series which shows extreme perspectives and views from a highrise building in Berlin Marzahn.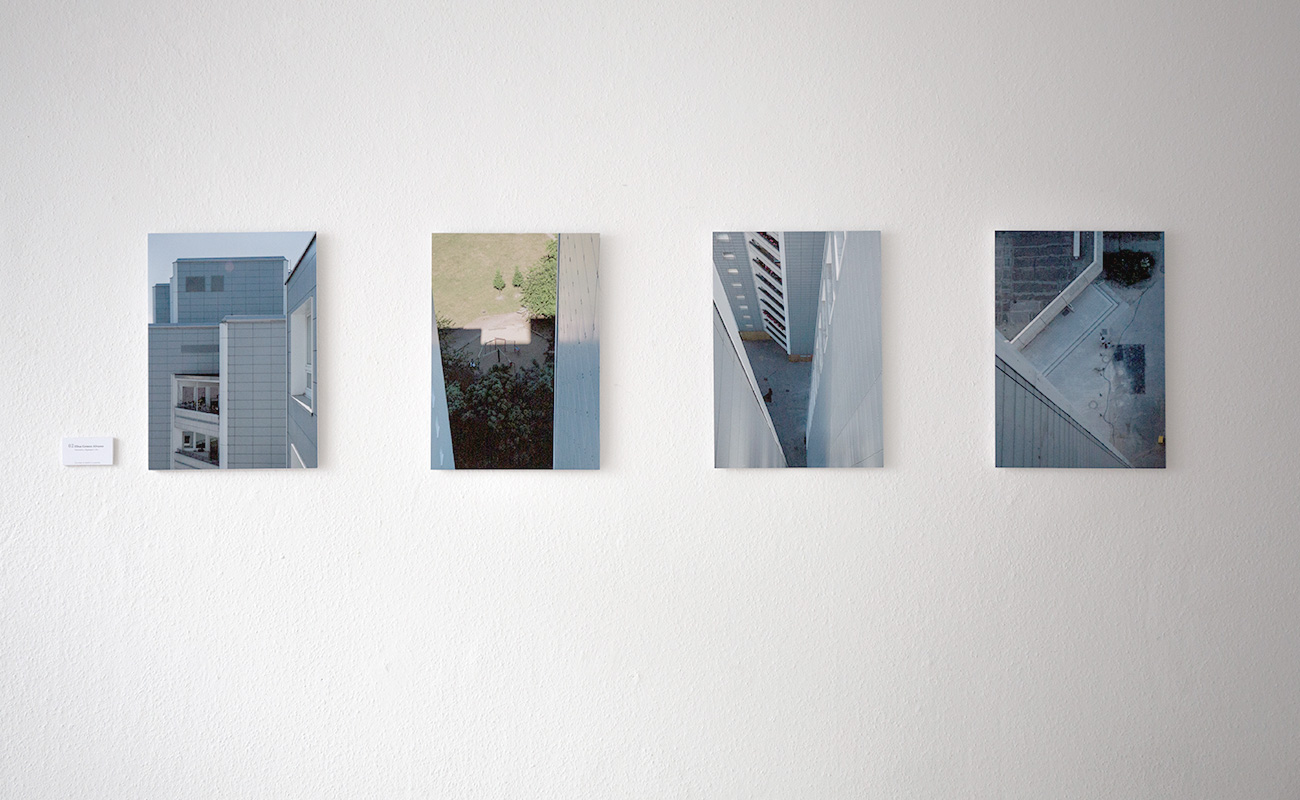 DISTOPIA II, photographies. A part of East Berlin from 1949, Marzahn remained a rural site until from 1977 vast housing estates were built on its fields by order of the East German authorities. The construction, carried out in the typical plattenbau style, dragged on until the late 1980s. The photo series DISTOPIA II was exhibited in Marzahn at Galerie M in 2016.