Emptied of its birds, a gigantic aviary. Fascinated, the director meets Jean, the fallen bird breeder, former owner of nearly 200 exotic birds that inhabited this space.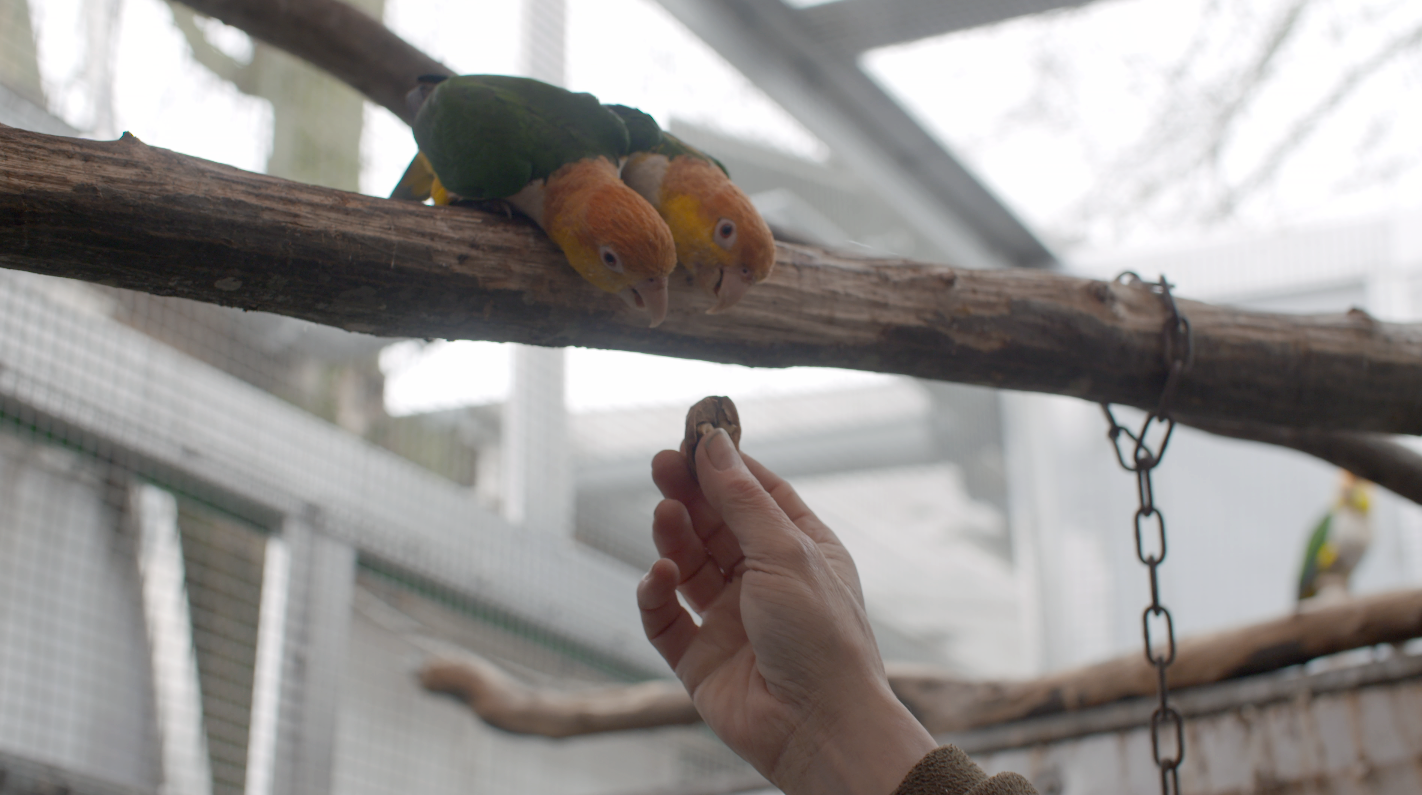 Jean, a self-taught 75-year-old ornithologist, had his two hundred exotic birds confiscated. The filmmaker confronts Jean about the ambiguity of the situation in an attempt to answer the following question: is a bird cage a shelter or a prison cell?
By exploring the different aspects of the equivocal relationship between man and bird, the director juxtaposes the image of Jean, considered a savior of animals in local media, with that of an accused who mistreated his animals according to the state. Through archival footage and a poetic immersion in Jean's nostalgia, she questions the common fantasy surrounding exotic birds and their place in our society. These questions are intertwined with Jean's daily life, now faced with the loss of his birds.
By delving into the subjectivity of a bird, the film questions the mechanisms of domestication, our need for attachment and affection, which can easily slip into domination.
– IN DEVELOPMENT –
Produktion title: Mes bêtes à moi
Genre: Documentary
Length: 70 minutes
Language: French
Aspect ratio: 16:9
Resolution: HD color
Producer: Xavier Grin, P.S. Productions
Official selection (development 2021): Focus Script Cannes, Torino Short Film Market