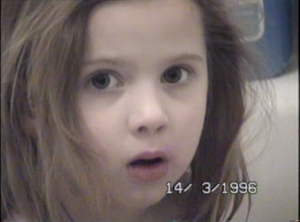 I love exploring the uncanny. I love research and revolution. Operating in a passionate squad, with truthful feedback and challenging restrictions, my aim is to create radical ideas that unfold consciousness and transgress patterns of traditionally established society and antiquated value judgments.
I iniciate interdisciplinary projects expanding the boundaries of film. Nevertheless I am a sholarship holder of Studienstiftung des deutschen Volkes I have gained professional working experience in various art film, opera and theatre productions from 2015 – 2019 as video artist, director of photography, assitant director, photographer, set designer.
The rehearsing process in theatre balances method and result and I see it as an inspiring practice for filmmaking. Taught by professor Ai Weiwei I became grounded in the distinctness of my subjective research. Whithin the framework of the MA in Cinèma at ECAL / HEAD I am putting the pieces together. In 2020 I finished graduation film SORAYA LUNA, a thriller that takes place in the intimate play of my family.
As I grew up in the synergetic environment of a binational artist family out of the ordinary, I inhabit an universe of untold stories. My life never fitted in any box because my mom, my three siblings and me, we were smashing all systems. I follow my inner need to learn, going beyond the limits, driven by desire and curiousity, searching for the obscure, the blurry, the ambiguous.