Video / 5 min / Full HD / Stereo / 2015
The experimental short film Me, Myself And I is the result of a synergetic cooperation. It reveals a metro-sexual matrix at the old Berlin corner pub "Soldiner Eck".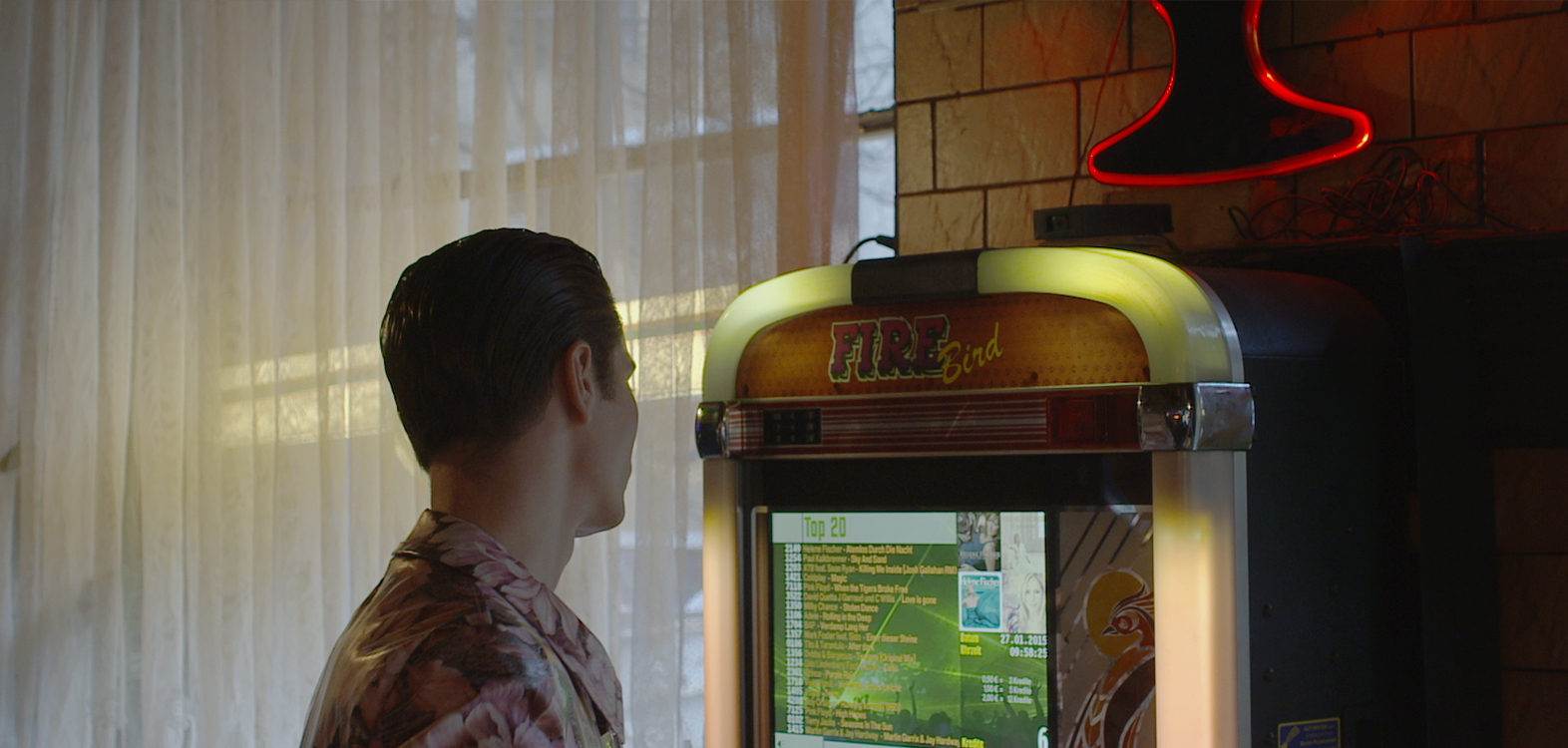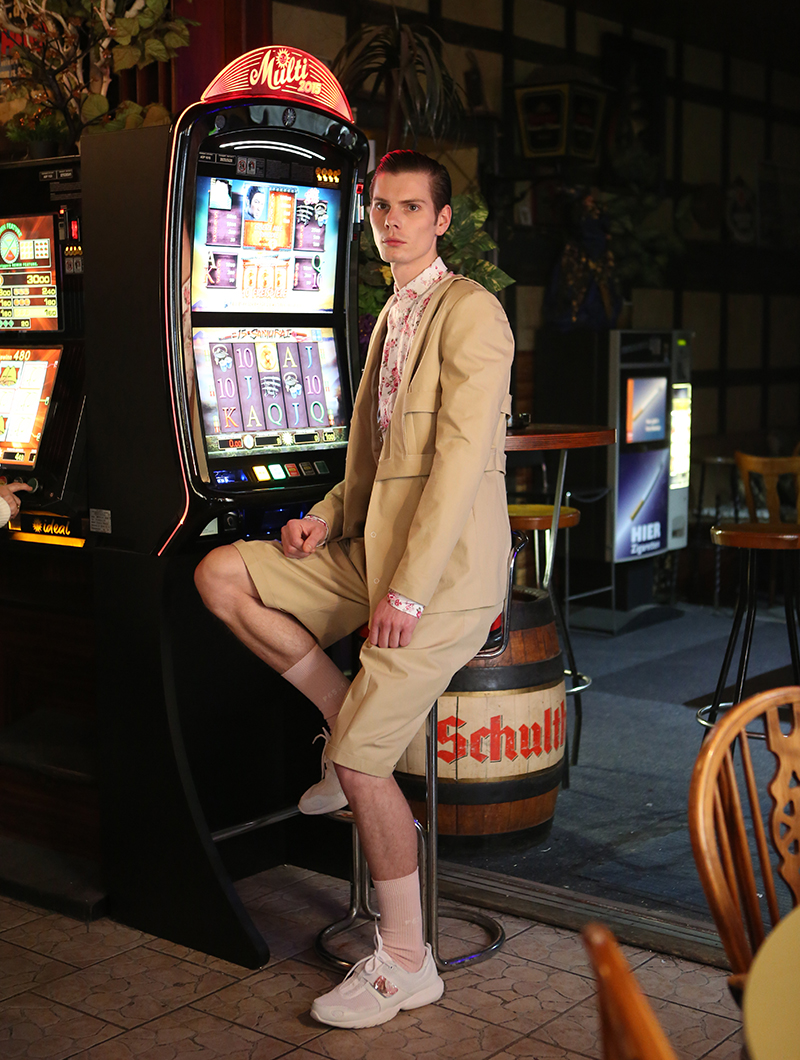 Surrounded by fairy lights and plastic flowers three male figures meet at an old Berlin pub. Despite their identical appearance they distinguish by personality and clothing. There is a strained relationship between them. Mutely the men communicate with minimal gestures as they seem confused between desire and fear. Camouflage-like their outfits vanish in the lavishly decorated ambience. A strange meeting, an interaction between alive and dead things in a surreal space.
With stylistic devices of Western, Science-Fiction and the CAMP-movement the film questions society-forced role models and male stereotypes. Based on a shared research the fashion-collection and the short film were simultaneously realised in a synergetic project at University of Arts Berlin 2015. The short film was officially selected and honoured to be released first at the renowned art film festival "Les Rencontres Internationales de Paris" and "Les Rencontres Internationales Berlin" in spring 2016.
Cast: Jonas Reigardt; Directing/ Screenplay/ Editing: Elisa Gómez Alvarez; Sound: Marc Trompetter; Sound Design: Christian Obermaier; VFX: Timo Kreitz; Colour Grading: Timo Kreitz & Gunar Laube