THE BIRD-SELLER (orig. L'oiselier)
The Bird-Seller is about Jean, a 75 year old an analphabetic from Geneva, searching for his 200 confiscated birds and trying to bring them back to him.
Documentary / 25 min / DCP / 5.1 / release 2023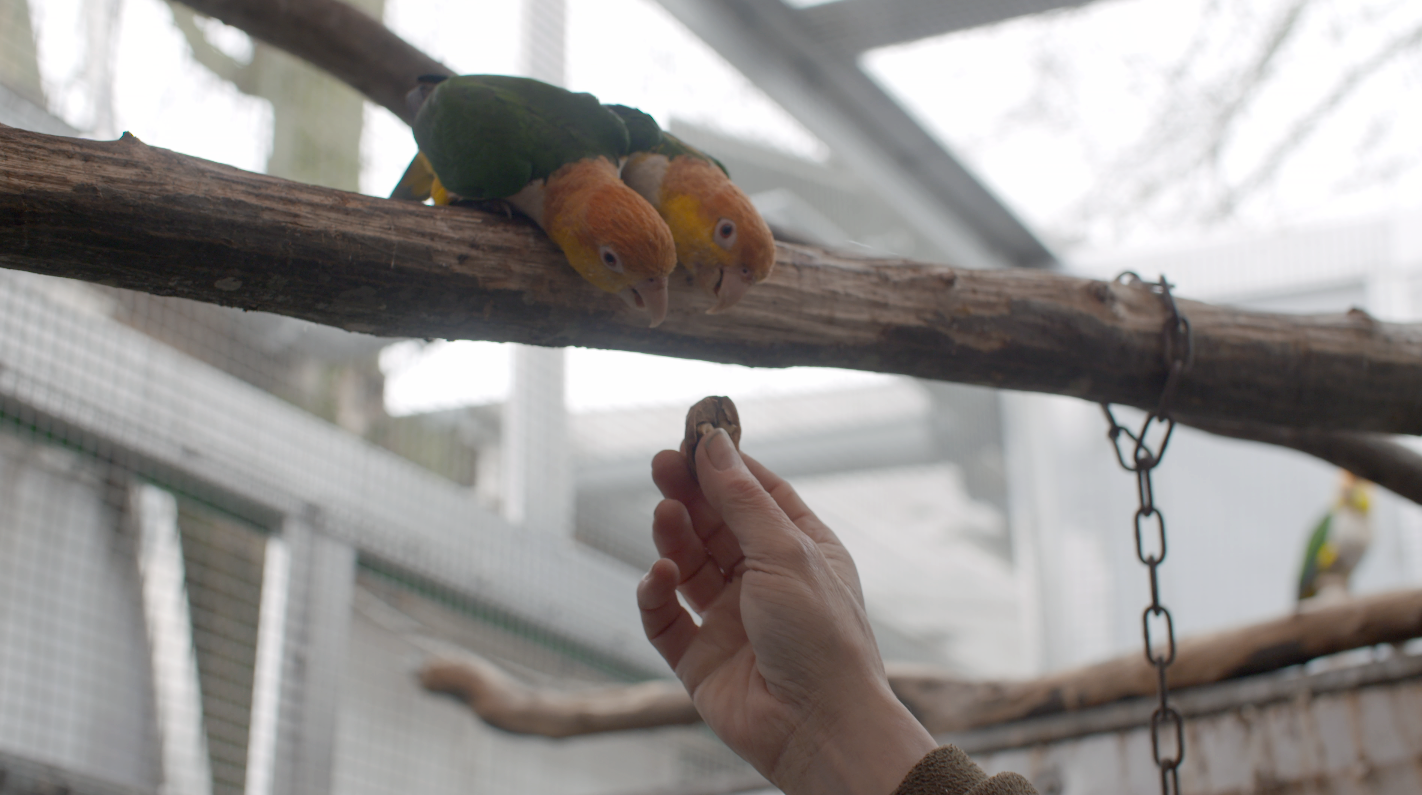 He has been taking care for orphan and abandoned exotic birds for over 40 years in his self-built aviary located in the suburbs of Geneva. He, himself is an unwanted child. Analphabetic, he learned taking care for them in an autodidact way. When the national veterinary service confiscates his 200 birds in winter 2020, Jean looses what gives his life a meaning. Jean does not see the dirt and the pitiful circumstances and says the government stole his children.
Through the film Elisa Gómez Alvarez wants the spectator feel and understand the dilemma, that both Jean and his birds live in this love relationship of interdependency.
– IN DEVELOPMENT –
Produktion title: The Bird-Seller (orig. L'oiselier)
Genre: Short documentary
Length: 25 minutes
Language: French
Aspect ratio: 16:9
Resolution: HD color
Producer: Xavier Grin, P.S. Productions
Release: 2023
Official selection (development 2021): Focus Script Cannes, Torino Short Film Market