Video / 8 min / Full HD / Stereo / 2013
DYSTOPIA is a process-oriented work series which discusses urban space and its meaning for human affairs. In DYSTOPIA I pure and innocent noise from nature merges with industrial image in an humanless environment.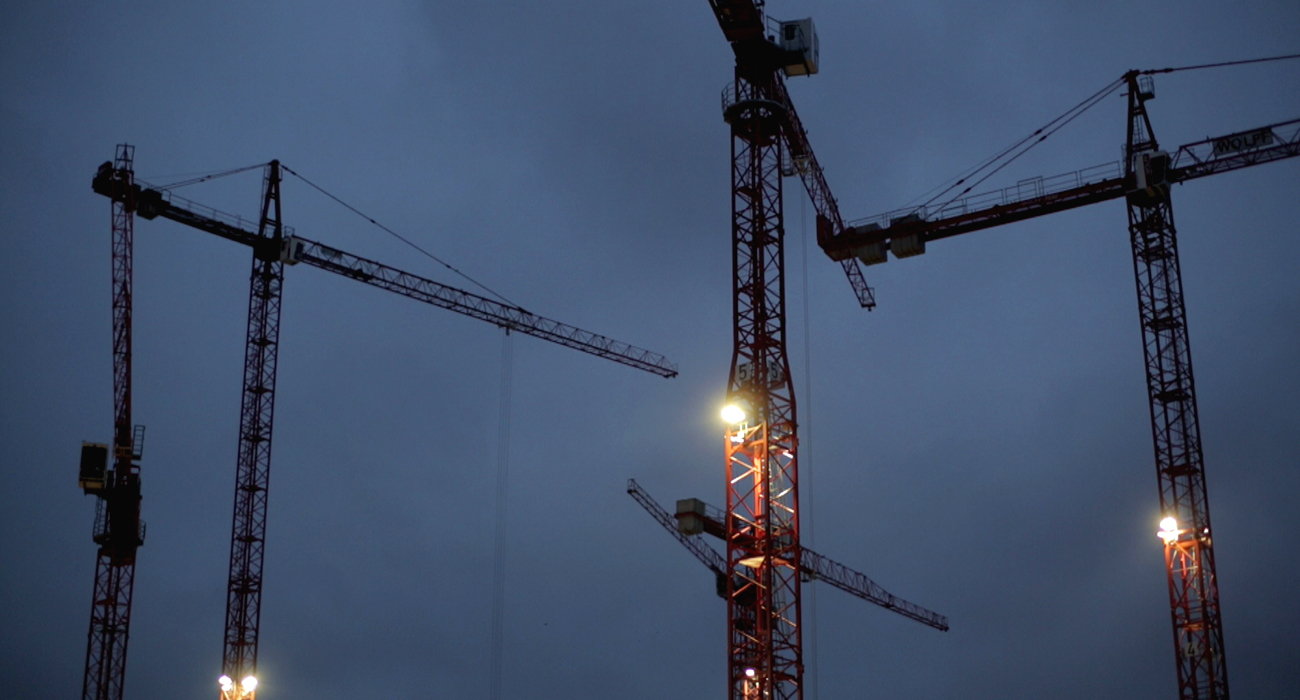 I grew up in an industrialized apartment block. This personal experience is my motivation to investigate concepts of town planning and reveals feelings of living in those. The series includes one video work (DYSTOPIA I) that reveals an utopian urban situation where there are no more humans. Nature reclaims its space. Architecture is present but the sound of silence even more. The sound design has no original sound from the takes. Just artifical sounds that were placed in post-production and spread a very chilling atmosphere.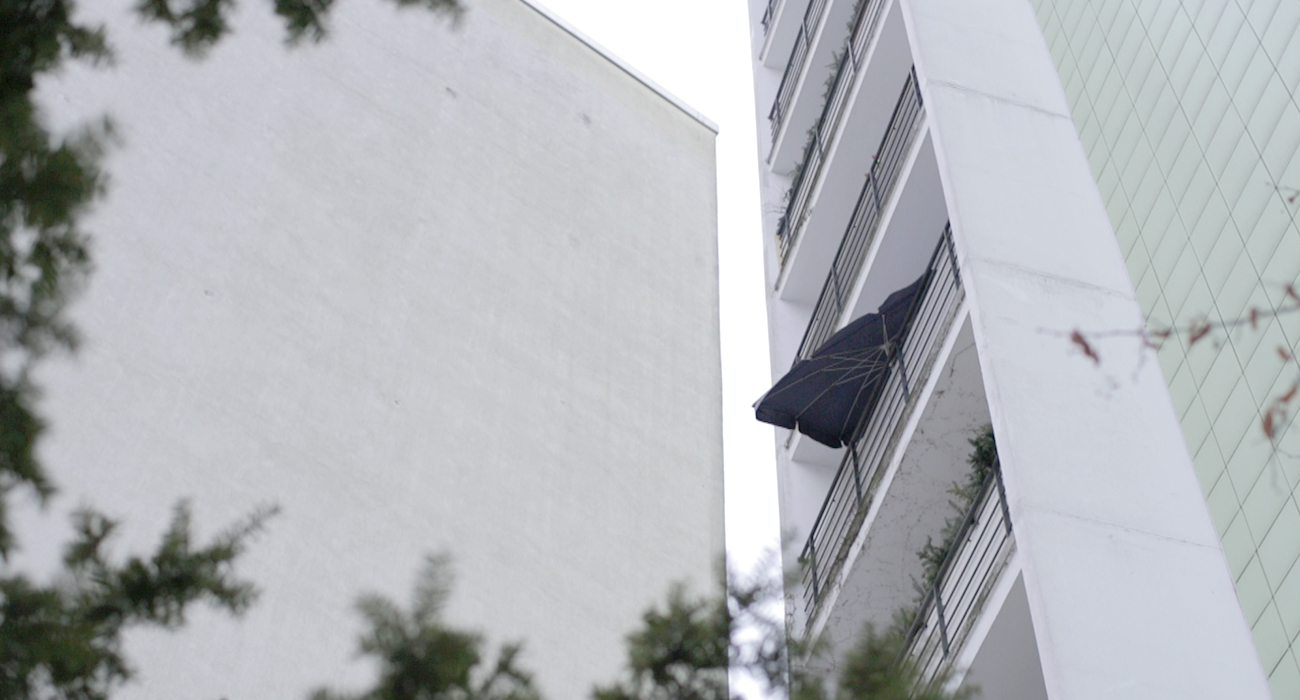 DYSTOPIA is a process-oriented work series which discusses urban space and its meaning for human affairs. In DYSTOPIA I pure and innocent noise from nature merges with
Extreme perspectives belong to the live experience of living in a apartment block. The level of intimacy depends on your own inhibition threshold and the demarcation to the neighbor. The deconstruction of the urban space of a mega city takes place by the usage of foley sounds. Pure and innocent nature sound becomes one with industrial image and gives a surreal twist